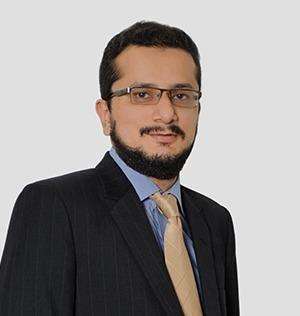 Mansoor's career in capital market spans over 17 years, with well-rounded experience on both the buy and sell side in various capacities. During this time frame he has been associated with journalism, equity brokerage and fund management at The Financial Daily, NAFA Funds, Foundation Securities and Alfalah Securities.
Mansoor started his career as a Research Analyst at the Financial Daily later on moving to Foundation Securities in the same capacity. Mansoor was a Research Analyst for more than 6 years at Foundation, where he was an integral part of the team. He acquired expertise with one of the best teams in the industry and personally covered the Cements, Textiles, Autos and Insurance sectors. Mansoor later moved on to the equity trading side and was part of the institutional sales team at Foundation Securities for more than 4 years.
Mansoor holds MBA degree from Bahria University with a majors in finance and is also an ICM certificate holder from Institute of Capital Markets.